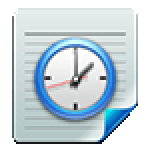 Flexible Schedule
No Time Restrictions - Take your course 10 minutes at a time, all at once, over multiple days, or anything in between. Log on and off of the website at your convenience an unlimited number of times. You do not have to take the class all in one sitting. Please do not take the course while driving!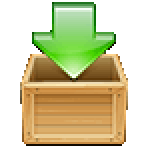 Free Certificate Download
Same Day Certificate Processing - Certificates of completion available for download immediately, and a copy is emailed for no additional charge. We also automatically submit the certificate to the State.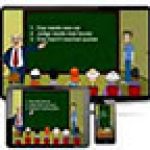 Mobile Compatible
You may take our course on your iPhone4s, iPad, iPod Touch and Android, and most Windows Devices! No need to download an app, simply log into our course from your mobile device and you will be taken directly to our mobile course.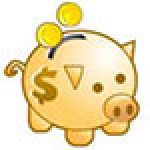 Insurance Discount
Upon completion, you will receive a PDF copy of your certificate, which you may print and send to your insurance company. Most insurance companies offer discounts up to 10% for completing a defensive driving course. Ask your insurance agent if you qualify.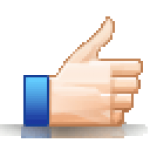 Shortest Exam Guaranteed
Only 25 short easy course participation/identity questions that will be asked after the section so the content will be fresh on your mind. Per state guidelines, you will also receive 2 opportunities to pass the exam.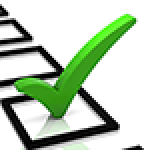 Arizona State Approved
This course is approved by the state of Arizona to provide defensive driving courses for ticket dismissal.

Approved for all courts in Arizona!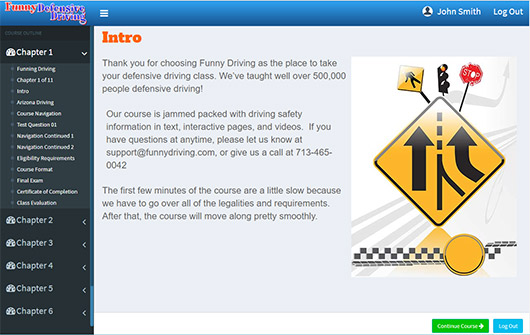 Our text-based course includes Text, Images, Interactive pages as well as videos.  This option is a great option if you have slower internet, or are on a mobile device with limited bandwidth.
With the text-based course, it is designed to allow you to move through the pages quickly and easily, navigating through the course at your own pace.
Our Animted/Video  driving course is comprised 100% of animations, videos, and interactive pages.
We have found here at Funny Defensive Driving, that students learn more while they are awake. That's why we have put together the most comprehensive and entertaining defensive driving course around. Don't take our word for it, take a look to the left for a sample cartoon from our online course.
Arizona Defensive Driving Pricing
Please select your county and court below to view the total cost.
Fees to attend Arizona Defensive Driving include: State Surcharge ($45), State Fee ($24), School Course Fee ($35) and the Court cost. Choose your county and court above to review your total cost.
For more information regarding the state guidelines for Arizona Defensive Driving, please visit the Arizona State Website or call the Arizona Automated Defensive Driving Information line at: 1-888-334-5565.
To view Funny Defensive Driving's refund policy, please Click Here